We pride ourselves on having very experienced, friendly and enthusiastic staff at The Elms. They provide a fantastically broad and in-depth education to the children at The Elms, making learning fun and inspiring.
Senior Leadership Team
Early Years and Pre-Prep Teaching Staff
Teaching Staff
Boarding and Matron team
Kate Malone
Assistant Matron
I grew up in a small town in Ireland and studied Fine Art in Dublin before moving a few years later to London to train as an Art Therapist. I worked in adult mental health services and palliative care for 10 years before working in two special schools (a primary and a secondary) for children with social, emotional and mental health difficulties for 14 years. I have always loved working with people and particularly enjoy the liveliness and curiosity of children.
We moved to Colwall in 2019 and I joined the Board of Governors at Colwall C of E Primary when my daughter was in year 6.
Joining the Elms is a bit like coming back to my roots. I spent my secondary school years in a boarding school and had the opportunity to make great friends that I am still in touch with. I grew up in a large family and am very comfortable with a busy, bustling and energetic environment. I am looking forward to my time at The Elms.
Email

Kate Malone
Courtney Smedley
Head of Boarding
B.A. (Hons)
Before I arrived in England, my main interest was surfing but since this is slightly more difficult to do in Hereford I have taken up crafting. I am passionate about crafts such as knitting, crocheting, sewing, calligraphy and anything that I can get my hands on. Another interest kindled on my arrival to the UK was Special Educational Needs. I believe that all children should be given the space and time to learn, process and thrive. Adapting learning styles and settings to suit each child is a challenge that I will always strive to meet. I have recently completed my TEFL course, which has enabled me to teach EAL lessons.
Email

Courtney Smedley
Danielle Tuson
Assistant Matron
After visiting the school over the past two years to visit my husband Dan who works as the school groundsman  I decided that now was the time to make a permanent move to The Elms.
I have spent a number of years working in various roles within the hospitality and tourism industry as such I am used to a fast paced working environment and I hope to be able to use this experience and energy I have in my role as laundry assistant.
Sarah Watson-Armstrong
Head Matron
Registered General Nurse
I was brought up in Twyning, Gloucestershire and had by secondary education in Malvern before heading to Addenbrookes Hospital in Cambridge to complete my Registered General Nurse training and staffing on Childrens Ward there. I then married and moved up to Northumberland to the family farm, raising three children and running a holiday cottage business. Over the years I have done some District Nursing Practice and then on moving back down to Worcestershire, I began School Nursing in Independent Schools in the area and have been doing so for the past 16 years. I really enjoy the enthusiasm and vitality of working with young people, no day is ever the same in a school environment so keeps life very interesting. I am very much looking forward to my time at the Elms, working alongside colleagues, parents and of course the entertaining young people.
When not working, I can be found running over the Malvern Hills – that is my wonderful playground . My three children and four Grandchildren all live in Northumberland and so I spend as much time as possible doing my Grandma duties with them. My fiancé, Hew and I and live in Upton upon Severn.
Email

Sarah Watson-Armstrong
Administration
Joanna Cobb
Admissions and Marketing Manager
I grew up in Herefordshire and have remained here working as an entrepreneur and business owner, having set up my first fledgling business aged 20. My property and agricultural enterprises include an estate and letting agency; an agricultural merchant advising farmers on soil nutrition; a farm plus a property development company with a wide range of renovation projects and luxury holiday homes. I recently retired as Chair of the Board of The Courtyard Trust after six years immersed in culture and the arts, particularly improving accessibility for people with dementia and in education.
After happily choosing The Elms as the best school for our children, I now enjoy supporting other families considering The Elms for their children. It is an incredible school, where children get to enjoy a true childhood here and blossom in this glorious educational setting where family values are deeply embedded, and they can explore both their independence and their individual talents.
Email

Joanna Cobb
Helena Grant
Headmaster's Secretary
I re-joined The Elms in September 2014 having left in 1987. My background is in the wine trade, having worked in sales and customer service for 16 years, I decided to give up the joys of wine tasting and trips to vineyards, to be rooted to Colwall and The Elms, a school I love a bit too much! I have two daughters and an estate agent husband. When not at school I love walking on the Malvern Hills, listening to and playing music, cooking and travelling whenever possible.
Email

Helena Grant
Helen Hitchings
Accounts
B.A. (Hons), Dip. R.S.A.
I joined The Elms in 2013 having worked for a number of businesses across Herefordshire and Worcestershire.  As a keen gardener and animal lover The Elms is the ideal place to be – beautiful grounds, a busy farm and equestrian yard and a dog-friendly workplace!
Email

Helen Hitchings
Hattie Lyddon
Engagement Manager
Foundation in Art
I have worked in prep schools for the last sixteen years, starting out teaching art and swiftly moving into the boarding and pastoral side.  The Elms is our '4th Chapter' having worked at three schools previously, all of which have been boarding prep schools.  I tend to muck in wherever is needed and have turned my hand to most things over the years!  Outside of school my other passion is art and drawing, I love nothing better than a vast blank wall on which to create a massive mural or pencil drawing furry friends! Both myself, Ed and our three children are thrilled to have moved to Colwall and we are privileged and proud to be part of the Elms Family. 
Riding and the Outdoor Staff
Kitchen Staff
Lee Ayling
Head Chef
I grew up in the seaside town of Cleethorpes , where my passion of catching and cooking fish and crustations sparked my passion and enthusiasm to become a Chef.
Fuelled also with the knowledge from the matriarchs of my family, I joined The British Army as a chef where I served in a number of amazing (and some not so amazing places), using ammunition tins as an oven to fine dining.
Through the military I gained all the NVQS relevant to associate myself to a Head Chef role.
After 24 years in various settings of the catering world, my excitement now is passing all the knowledge and skills I have gained on to people, through cooking demonstrations to talking about healthy eating to molecular gastronomy.
Outside of my role I am a keen at keeping extremely fit from triathlons to trail half marathons.
Email

Lee Ayling
Susan Page
Dining Room Assistant
I have lived in Herefordshire all my life, growing up in Bosbury. I moved to Bromyard almost 40 years ago with my husband Martin and we have 2 daughters, Amy and Nicole. I started working at the Elms in September 2021 and previous to this have worked in various hospitality roles. My longest role was at the former Malvern Girls College, now Malvern St. James, where I worked for 19 years. I left to have our second daughter Nicole, then making a career change to make curtains, blinds and soft furnishings. Martin and I have our own touring caravan in which we enjoy taking long weekends and holidays in. I also enjoy sewing, walking, swimming and cycling in my spare time.
Carol Rhodes
Andrew Williams
Assistant Chef
I have lived in Ledbury for over 30 years working in varied establishments until I found my passion for cooking. I have worked at the school for around one year starting with the kitchen assistant job and then becoming a cook helping the head chef prepare the food on a daily basis. Before I came to the Elms I worked in a care home feeding the staff and residents. In my spare time I love cooking for friends, gardening and cycling.
Domestic Staff
Carol Dance
Domestic Staff
I have lived in the area for many years and have been involved with The Elms over a period of around 30 years. Part of my job here allows me to be very involved with Early Years which I absolutely love. I live with my pets, Bella, Tom, Tigger and George, and very much enjoy taking Bella, my puppy Shitzu, on long walks. Apart from walking I also enjoy going out with friends and visiting National Trust properties.
Jennifer Matthews
Domestic Staff
I have been married to Terry for 31 years and we have two children now in their twenties. I have lived in Frome's Hill all my life and started at The Elms in 2003, Prior to working at The Elms I was a Carer in Pencombe Hall. Terry and I love to walk and are members of the National Trust, and we also love travelling and staying in our accommodation in Wales. I am a keen darts and crib player and in the past I was a blue belt kick boxer!
Sonya McMann
Domestic Staff
Before coming to work at The Elms I was employed as an electronic engineer in Oxford where my husband to whom I have been married for 30 years was stationed with the RAF. I live in Ledbury now and we have two children, both of whom have flown the nest!
My husband and I love to travel and walking our dog, Alfie, and I have fond memories of many happy hours spent Ballroom dancing particularly Latin (eat your heart out Strictly!) We are also volunteers for the ARUK, Alzheimer's Research UK.
I have been happily employed at The Elms for last 14 years and have the enjoyed the experience of working with three Headmasters.
Anne Rosser
Cleaner
I have lived in Herefordshire all my life. I'm from Bromyard originally, but moved to Ledbury with my partner Michael nearly 2 years ago.
At home I enjoy gardening, cooking, music and playing the drums, which I have recently taken up. I also enjoy travel both at home and abroad with Iceland being one of my favourite places to visit.
Governors
James Rose
Chairman of Governors
James grew up in Herefordshire and, having moved back to his home county, is a parent of happy children at The Elms.  He has spent his career in the investment banking industry and has also been involved in the education sector, both as a volunteer Governor of an all-through school in NE London, and in assisting the build of an advisory business focused on parent needs within the space.
Neil Baldwin
Vice Chairman of Governors
Neil was born and bred in Worcestershire before reading Economics at Durham. Whilst maintaining a part time role as a Senior Underwriter at a Lloyd's of London syndicate, he manages a diverse portfolio of family business interests which include property, agricultural, leisure and estate management. He also contributes to the local community both as a coach at the local rugby club and serving as a town councillor. Neil is a current Elms parent to three children.
Ben Evans
Chair of the Education Committee
Ben was born in Devon and brought up on Dartmoor. After reading History and Archaeology at Exeter, followed by a PGCE, he has taught in a variety of independent day and boarding schools.  His first Headship was at the British School in Colombo, Sri Lanka followed by 8 years at Edge Grove School in Hertfordshire. During this time he was a parish councillor and Trustee of the Spiral Partnership Trust of 6 primary schools.  Ben, his wife Alex and two sons moved to Windlesham House School, West Sussex in September 2020.
Hannah Wall
GOVERNOR
Hannah was born in the USA before returning to the UK with her parents as a young child. She attended Cheltenham Ladies' College and then undertook degrees in English Literature and Theatre Studies and Arts Administration and Cultural Policy.  
She began her professional life as an agent for classical singers, conductors and stage directors in London. Subsequently, she trained as a lawyer and currently works for Charles Russell Speechlys in their Tax Trusts & Succession team. 
Hannah has a daughter at The Elms and lives in Colwall where she is Chair of the village's sustainability group, Colwall Greener, and a member of Colwall Orchard Group.  
Mr M. J. Gilliat-Smith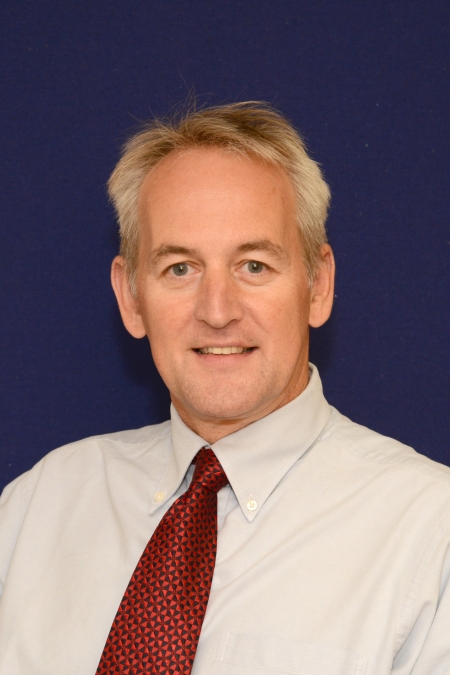 Governor
Mathew grew up in Kent and spent his early career in London before moving to the Gloucestershire/Herefordshire borders in 2004. His career has been in publishing, print and running new technology businesses. In the last 20 years he has focused on the media and entertainment sector marketing security solutions to the Hollywood film studios. His three sons were pupils at the Elms over a 12-year period from 2004 to 2016.
Dan Graham
Chair of Finance Committee
Dan is a current Elms parent. He and his family relocated from London to Worcestershire so that their youngest daughter could join The Elms. Dan read History at Kings College London before starting work in the City where he trained in accounting and financial analysis. Dan has spent 23 years in investment banking and asset management analysing investments for pension funds and managing portfolios for institutional investors. He is the principal of an investment fund which he founded.
Lady S. McFarlane
Safeguarding and Head of Welfare SMG
M.C.S.P., D.L.
A physiotherapist working part time at Bromyard Community Hospital; mother of 4 former Elms pupils; Governor Rugby School, 2004 – 2014. Several other voluntary roles over the years connected with the magistracy, law and order, the church and education.
Mrs A. M. Milliken
Governor
B.Sc.(Hons.)
Alex grew up in Worcestershire and attended Malvern Girls' College, before gaining a degree in Equine Science. She spent 17 years working in Marketing within the education, retail and insurance  sectors. Most recently, Alex ran the Marketing Department at Malvern St James.
Alex is married to Andrew, they have 2 children at The Elms and live on the Worcestershire/Gloucestershire border, along with their 4 horses and 2 Labradors.
Laura Redvers