We pride ourselves on having very experienced, friendly and enthusiastic staff at The Elms. They provide a fantastically broad and in-depth education to the children at The Elms, making learning fun and inspiring.
Strategic Leadership Team
Senior Management Team
Early Years and Pre-Prep Teaching Staff
Teaching Staff
Pastoral
Administration
Riding and the Outdoor Staff
Kitchen Staff
Paul Scott
Head Chef
I have worked in many Rosette and Michelin starred restaurants and hotel in the UK within my career and I bring my experience into the daily running of the school kitchen. I enjoy searching for new ingredients and keeping up with food trends. I enjoy cooking different food that the children have not had before and then listen to what they comment on the lunch/supper. I am always trying the improve things with the food to keep it interesting. I have been at the school almost 3 years now and it's never a dull moment in the kitchen. There is always something to keep me occupied and busy.
Magdalena Sycz
Kitchen Assistant
I was born in Poland and came to UK in 2004 for a summer holiday but never went back. I worked in various places fruit farm, warehouse (team leader), day nursery (nursery nurse) and a Garden centre (chef). I have two children.
Esme Ward
Assistant Chef
I have worked at the Elms for 18 years! Before joining The Elms I worked in offices, cooked in pubs and was a police officer. I am married with three daughters. I love crafts and enjoy making and decorating cakes especially for birthdays and weddings.
Andrew Williams
Assistant Chef
I have lived in Ledbury for over 30 years working in varied establishments until I found my passion for cooking. I have worked at the school for around one year starting with the kitchen assistant job and then becoming a cook helping the head chef prepare the food on a daily basis. Before I came to the Elms I worked in a care home feeding the staff and residents. In my spare time I love cooking for friends, gardening and cycling.
Domestic Staff
Beverley Butler
Domestic Staff
I have been employed at The Elms for the last 4 years. Before starting here I was happily working as a Lunchtime Supervisor with Key Stage 1 at a local Primary School in Malvern, and prior to that as a Beauty Therapist.
I have lived in Malvern all my life, marrying my husband Nic 15 years ago and we now have two beautiful daughters.
One of my greatest pleasures is performing in our local Amateur Dramatic Society having been a member for the last 12 years but have been performing for 28 years in total (you will often hear me singing around the school!)
I very much enjoy coming into the school to support the children involved in their Musical Evenings.
Carol Dance
Domestic Staff
I have lived in the area for many years and have been involved with The Elms over a period of around 30 years. Part of my job here allows me to be very involved with Early Years which I absolutely love. I live with my pets, Bella, Tom, Tigger and George, and very much enjoy taking Bella, my puppy Shitzu, on long walks. Apart from walking I also enjoy going out with friends and visiting National Trust properties.
Amanda Ince
Domestic Staff
I have lived in Colwall village all my life. I am married with three sons and two grandchildren. I have worked at The Elms for 31 years in various roles.
Steve Lloyd
Handyman
Jennifer Matthews
Domestic Staff
I have been married to Terry for 31 years and we have two children now in their twenties. I have lived in Frome's Hill all my life and started at The Elms in 2003, Prior to working at The Elms I was a Carer in Pencombe Hall. Terry and I love to walk and are members of the National Trust, and we also love travelling and staying in our accommodation in Wales. I am a keen darts and crib player and in the past I was a blue belt kick boxer!
Sonya McMann
Domestic Staff
Before coming to work at The Elms I was employed as an electronic engineer in Oxford where my husband to whom I have been married for 30 years was stationed with the RAF. I live in Ledbury now and we have two children, both of whom have flown the nest!
My husband and I love to travel and walking our dog, Alfie, and I have fond memories of many happy hours spent Ballroom dancing particularly Latin (eat your heart out Strictly!) We are also volunteers for the ARUK, Alzheimer's Research UK.
I have been happily employed at The Elms for last 14 years and have the enjoyed the experience of working with three Headmasters.
Governors
Mr P. J. Bailey
Head of Property SMG
Patrick's principal occupation has centred around agriculture in one form or another, with excursions into the property and manufacturing sectors.
He is on various local committees and is also a Parish Councillor and a member of the CLA Committee.
Married to Sarah with four children who have all benefitted from an Elms' education.
Mrs L. Chenevix-Trench
Governor
Lucy trained as a woodcarver and gilder at the City and Guilds of London Art School, and has held numerous solo and joint exhibitions of her work. She now lives in Worcestershire with her husband and four children (all educated at The Elms), where she runs a historic house open to the public, and otherwise divides her time between her family and various charitable interests.
Mr M. J. Gilliat-Smith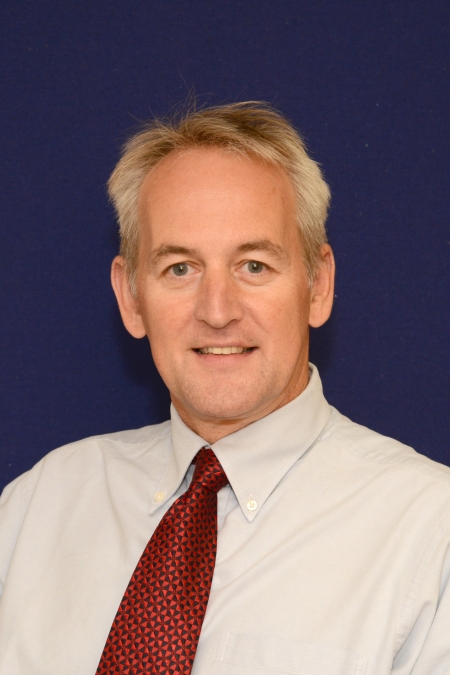 Governor
Mathew grew up in Kent and spent his early career in London before moving to the Gloucestershire/Herefordshire borders in 2004. His career has been in publishing, print and running new technology businesses. In the last 20 years he has focused on the media and entertainment sector marketing security solutions to the Hollywood film studios. His three sons were pupils at the Elms over a 12-year period from 2004 to 2016.
Mr. A. A. Mackinnon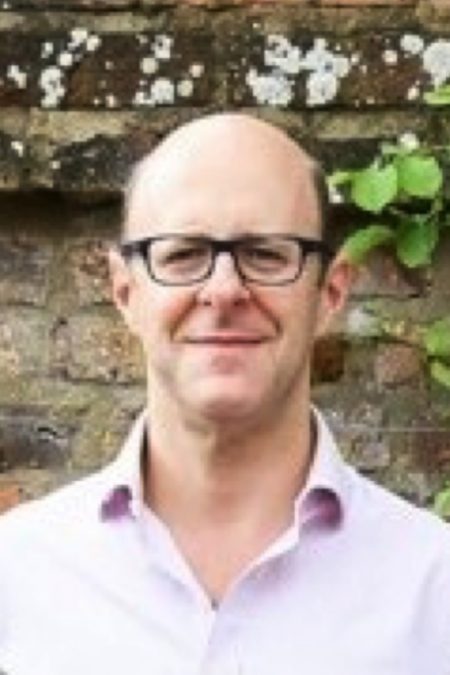 Governor
Alan was born to teaching parents and grew up variously in Shrewsbury, Manchester and Edinburgh. He and his wife Anabel have been Elms parents since 2014, having moved to the Severn Vale to help run a rural property and land management business. He practised as a solicitor for a number of years and is now a director of a marine insurance company. He is also a qualified mediator.
Lady S. McFarlane
Head of Welfare SMG
M.C.S.P., D.L.
A physiotherapist working part time at Bromyard Community Hospital; mother of 4 former Elms pupils; Governor Rugby School, 2004 – 2014. Several other voluntary roles over the years connected with the magistracy, law and order, the church and education.
Mrs A. M. Milliken
Governor
B.Sc.(Hons.)
Alex grew up in Worcestershire and attended Malvern Girls' College, before gaining a degree in Equine Science. She spent 17 years working in Marketing within the education, retail and insurance  sectors. Most recently, Alex ran the Marketing Department at Malvern St James.
Alex is married to Andrew, they have 2 children at The Elms and live on the Worcestershire/Gloucestershire border, along with their 4 horses and 2 Labradors.
Mr C. W. Milne
Head of Education SMG
B.A., M.Phil
Educated at universities both in Australia and England, he spent most of his teaching career at Eton College.  He retired to Herefordshire in 2014 and maintains an active involvement with charitable ventures in the educational world both locally and in London.
Mr H. G. Steele-Bodger
Governor
Guy has taught at Rugby School since 1983, following a degree in Economics at Cambridge. He has been a teacher, Head of Department, Housemaster and now Admissions Registrar during his time at Rugby.
Married to Anne, he has two sons and three grandchildren.
Mr T. W. Stubbs
Head of Governance SMG
Toby Stubbs was a Lloyd's underwriter for 36 years & is still involved in Insurance in the world of green energy. He went to Winchester College & then St Andrew's University. He was Master of the Grocers' Company in 2011. Toby is also a Governor of Oundle School, Laxton Junior School and was a Governor of Horris Hill school. He lives in Hampshire with his wife and has two children.
Mr P. D. Thomas
Governor
Phil is an ex-Elms pupil who has lived in Herefordshire for over 40 years. He has a wife and three children, who also attended the school. After completing an Urban Estates management degree in Birmingham, he spent 14 years working in Europe buying and developing property in all sectors. He now manages his own property development and consultancy business.
Mr S. Townsend
Chairman
Simon has spent his entire career in the hospitality industry, latterly as CEO of Ei Group plc, the UK's largest pub company comprising over 4,000 venues. He is also a Non-Exec Director of FTSE-listed housebuilder Countryside Properties plc and chairman of tech business Round App.
Simon has lived in Herefordshire for almost 20 years with his wife Sally and three boys, all of whom were educated at the Elms between 2002 and 2015
Mr C. Whitworth
MA (Hons.), GTP
Charles is Deputy Head Academic at Godstowe Prep in High Wycombe, a role he previously enjoyed at Abberley Hall. Before switching to teaching in 2005, he strung out a 14 year career as an equity analyst for stockbrokers James Capel, Jardine Fleming and ABN AMRO. Educated at Rugby School and Magdalene College, Cambridge, he is married to Sophie who is a Development Director at the Girls' Day School Trust. They have three sons and live near Ludlow.
Mr A. G. Wynn
Head of Finance SMG
L.V.O., M.A.
Following a career in the Royal Navy Andrew Wynn served as assistant Bursar, then Bursar at Eton College for 22 years. He retired to Herefordshire in 2011, has been involved in county events as a volunteer organiser and is a trustee of a number of local and other charities.