Seedlings, Saplings and beyond
Seedlings
Situated on our beautiful site, the young Elms Seedlings will follow our Montessori principles of promoting trust in themselves and their world, developing confidence in their emerging abilities and gaining independence in daily tasks.
Seedlings will visit the farm, collecting chicken eggs, have swimming lessons, eat freshly prepared food from our kitchen, and benefit from being around the older children, all within confines of our safe and secure rural site. The Nursery will give children a very natural introduction to our Elms Saplings from aged three to four, and will be open for 50 weeks of the year.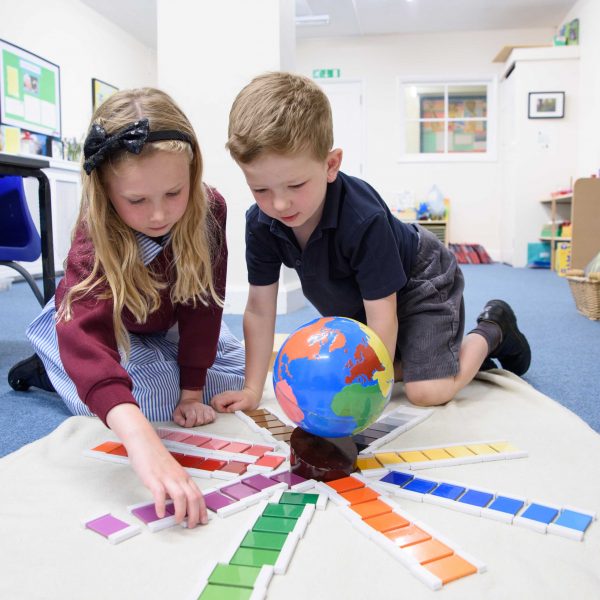 Saplings and Beyond
The Seedling nursery (children of six months to three years) will feed directly into the Saplings class, where children aged between three and four years flourish in the Montessori setting, that is so popular with so many of our parents. The warm, nurturing environment allows the children to develop at their own pace and become inquisitive and motivated learners. The Saplings will mix with the children in the reception year, all under the supervision of our trained Montessori Early Years teachers. The Montessori materials and method provide a hands on approach to learning which serves to create a stimulating environment in which to learn.
Our Year 1 children will now be taught in a separate classroom with a dedicated teacher. The delivery will still be using the Montessori approach, but in more traditional classroom setting. These children will still have learning opportunities where they mix with other year groups. This will include working with the younger children in reception and Saplings but also with the Year 2 year group, benefitting their transition as they move up the school.